Hey, I'm Chris Backe (rhymes with hockey). I make tabletop games and help others make games.
Learn more about me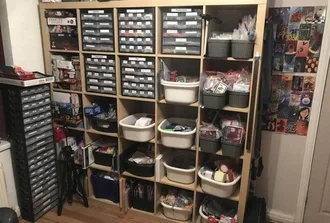 Whether you're an experienced designer or just getting started with your first game, organizing your board game design stuff will save you a bunch of time and effort. For obvious reasons, 'getting organized' is going to look different to everyone, based on the room...
read more
What do you want to read?
Get help making your game:
As seen on / playtested in / heard at: