About Chris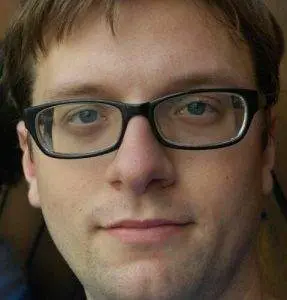 Chris Backe (rhymes with hockey) runs the one-man show at Entro Games. Born near Chicago, IL, USA, he designed his first game (Armies and Legions) at 10 years old. After graduating college with a Business Administration degree in 2004, Chris taught English in South Korea, which gave him a deep desire to travel and allowed him to be a travel blogger for a time. After meeting and marrying a Canadian woman in South Korea, they became digital nomads in 2013. Chris continued to write a travel blog and published dozens of travel guides along the way. 
He began designing tabletop games more seriously in 2016 and connecting with the broader industry. After selling his travel blog in 2018, he began to edit, proofread, and develop other designers games alongside his own. Chris went full-time in the board game industry in 2021, and as of May 2023, Chris has 16 games signed with publishers (with more coming soon).
Beyond designing games, Chris is an entrepreneur in the board game space. In 2020, shortly after COVID locked down the world, he co-founded Virtual Playtesting (a Discord server for online playtesting) In 2021, he launched TabletopPublishers.com (a service to help designers pitch publishers better). In 2022, he launched No Box Games with two partners to make print-and-play games with no assembly required. Their first game, Spies, was funded by over 2,000 backers.
As of November 2022, Chris is based in Birmingham, England along with his wife. His Kallax is full of games and game components to use in future games, and is active in several board game playtesting communities. When not designing or playtesting board games, you might find him on the tennis court, at the gym, or possibly doing yoga.
About the company
Entro Games is a design studio based in Birmingham, England (or wherever Chris happens to be living at the time).
Three overarching principles go into every game, no matter the theme:
Lots of strategy and replayability – because every time you play a game should be unique.
Easy to learn and setup – because spending half an hour setting up the game just delays the fun.
Fun to play, not filler – because 'fun' is why we play.
Connect on Twitter @entrogaming
Find me on Instagram @entrogames
Join the Entro Games Facebook group!
Game submissions
Entro Games is a design studio, not a publisher — as such, I have no capacity to publish your game ideas.
If looking for a place to submit your games, check out tabletoppublishers.com, where I've created a huge database of publishers accepting submissions.